Spectacular Valley of Flowers Trek Open For Public
Posted on Wed, 01 Jun 2016 12:56:41 by Arun Joshi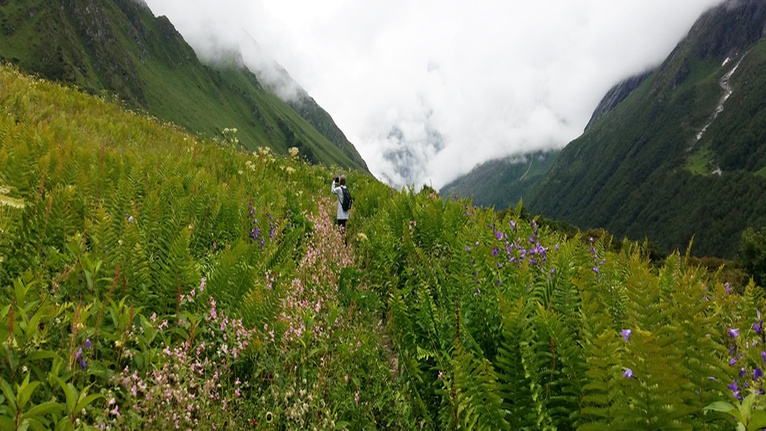 The Valley of National Park in Uttarakhand, which has been kept closed for public due to mid – June flash flood, open on 1st June 2016, Wednesday. Located at an elevation of 11,500 feet in the Chamoli district, Valley of flowers is a world heritage site and is home to many rare and endangered species like Asiatic black bears, snow leopards, musk deer, brown bears, red foxes and blue sheep. This U-shaped valley, part of the Nanda Devi Biosphere Reserve, is must visit during monsoon as here you can see an abundance of flowers covering the grass.
To further define the beauty of the Valley of Flowers, Ganesh Saili, a travel author quoted that over the years, receding glaciers and ban on grazing has spoiled the equilibrium of the Valley of Flowers, yet it remains one of the most beautiful places on the earth. Throwing some more light on the conservation of the park, Bhrigubeer Singh, an avid trekker, said that tourism and forest department needs to make sure the influx of tourists does not hamper the ecological balance of the alpine meadows.
Apart from the park, the sacred portals Hemkund Shrine, and Laxman Temple at Lokpal are opened for pilgrims too.
You may be interested in:
Subscribe Now
Get the Latest Updates From Trekking In India Blog